solar control coated glass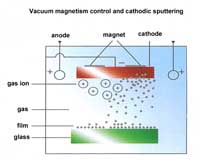 Heat-reflective coated glass, also named solar control coated glass. The Solar control glasses of Xiamen Dexing Glass are from Saint-gobain, it is manufactured through coating several layers of metal oxides on high quality SGG transparent float glasses or tint glasses by the means of vacuum magnetism control and cathodic sputtering, the technological process and coating materials assures the firmness and wear resistance of films. Which can be controlled effectively through the visible light and near infrared, and generates the reflective color as requested. Coated glass which has the following features:
1. Effectively restricting the input to direct solar radiation, the distinct shading effect.
2. Colorful hues and excellent reflection of decorative effects.
3. Objects and architectural elements to the interior of overshadowing good sight.
4. The desirable visible light through and reflectance, weakening the UV rays through.
5. Which can effectively control the building heat loss, with energy-saving rate of 50% -60% .
| | |
| --- | --- |
| | |
| Sunshine energy diagram 6mm withe glass | Sunshine energy diagram tmm ST136 solar control film |
Along with the continuous development of architectural aesthetics and and the increasing demands of glasses for construction use, it requires the appropriate functional ambient lighting and good sight overhead lighting effects, it also demands a certain energy and the colorful splendor of the decorative effects. Colored glass or transparent glass ordinary obviously unable to meet these requirements.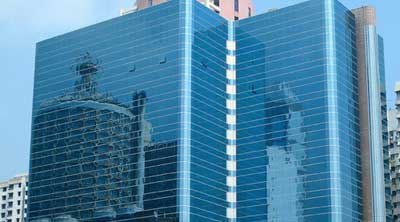 Dimensions of solar control coated glass:
Max. Size: 2200 MM X 1520 MM
Min. Size: 300 MM X 500 MM
The size in the above range could be customized according to the customers' requirement.

Thickness: 3, 4, 5, 6, 8, 10, 12 mm
Standard thickness: 5mm & 6mm

SGG COOL-LITE ST has various color and transparent selections:
ST108, ST120,ST136,ST150,ST166,ST408,ST420,ST436 and ST450.
colors of solar control coated glass:
Colors: Silver gray, gray Portland, France gray, gray Ford, seawater blue, Jewel orchid, lake blue, golden yellow, classic green, Belgium green and other colors

Usage Range of solar control coated glass:
1. Construction Curtain Wall
2. Glass Doors & Windows
3. Different Types of the Glass Art Cecorations

Quality Control:
Conformity to GB/T18915.1-2002 " Standard of Solar Control Coated Glass"
Conformity to GB/T18915.2-2002 " Standard of Low-Emissivity Coating Glass"
Production Ability:
The company has advanced technology magnetron vacuum coating production line and technology. With class product testing tools and standard management system, we supply with high quality and various color and dimensional coated glass products for domestic and foreign users with high quality specifications, now widely used in building large-scale decorations and upholstery. Glass products by the National Center for Quality Supervision and Inspection and Testing are determined to be coated glass with high quality.