Dexing glass products list 2
Bullet proof glass is made of laminated glasses and films which have special shielding capability towards bullets. The different levels of bullet proof glasses are able to shield the bullets from penetration and prevent the broken parts from injuring people. They are widely applied in bank, counters of jewelry and gold shops, cash trucks and other regions requiring special safety prevention.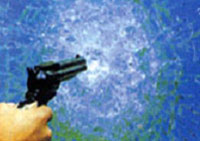 Common float glass looks green to certain degree. Especially when the glass is thickened or piled together, such phenomenon is more obvious. At present, the architectural designers have required higher optical requirements for the permeability of glass, thus the low-iron glasses occurred. Ultra-clear glass has very strong light transmittance.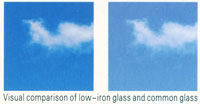 Ordinary bent glass, which is made by heating the glass to soften, then relying on outside forces or natural force it curve to shape after cooling products. We adopt advanced production technology, producing arc, J-shaped bent toughened glass and other products, with high precision molding, excellent surface quality. Need to be made based on the use into bent hollow glass, bent laminated glass,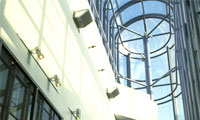 The flameproof glass is a special glass composed by two or more layers of transparent glass and fire-resistant insulation film or infused into flameproof solution. When firing, the side facing the fire is broken, when the temperature reaches 120 ° C, the insulation film will be immediately formed a solid conductivity protective shielding to prevent radiation and heat conduction live flame.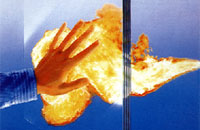 The wired glass can be used in skylights, roofs and debris caused by indoor severed and wounding of other occasions. In addition, because the glass screen is not easy to be trapped forehead, a certain degree of security role for glass windows. Wired glass windows can also serve as a secondary use of fire resistant materials. Vulnerable when the fire broke glass in the hot solo break, causing the spread of fire and air flow. Screen trapped in the fire, though the glass breakage, but there is not the support network wire or caving forehead.