Marine Flame-proof Glass
---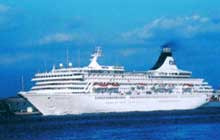 Introduction of Marine Tempered glass:
The marine tempered glass is a kind of prestressed glass.In order to improve the strength of glass,use chemical or physical method to from stress on the glass surface,and if the glass encounters outside force,the surface stress will firstly be cancelled out,which will increase the bearing capacity,and improve the tensile strength of glass consequently.
The product has been tested by SQGTC and other authorities,with each indicator over national standards,and complying with Standard GB11946-2001.With the model approved by China Classification Soclety(CCS),this productmainly applies to the scuttles and rectangilar windows of various naval ships and vessels ect.
Product Performance of Marine Tempered glass:
1.High strength:after special processing of enhance,the tempered glass has a strength 4 to 5times higher than the one of simple glass,thus it can endure the shoks from strong wind,ocean wave and water pressure effectively.
2.Safety:after breaking,the tempered glass will become the unharming fragments with obtuse angles,which will not cause injury to human beings.
3.Good optical property:our tempered glass is manufactured with horizontal tempered glass production line.It has low deformation and low distortion,and its transmittance can be more than 80%.
4.Strong thermal stability:it has the resistance to thermal shok 3 times of the one of simple glass,and can endure a temperature difference of 200℃.
Glass thickness

The corresponding size of the rest load test

Nominal thickness(mm)

Common difference

A-type

B-type

Polished glass

Flat glass

200mm

150mm

(mm)

(mm)

N (kg)

N (kg)

6

±0.2

±0.3

3400 (374)

3500 (357)

8

±0.3

±0.5

6500 (663)

670 (683)

10

±0.6

10200 (1040)

11000 (1122)

12

±0.7

15500 (1580)

____

15

±0.5

±1

24000 (2450)

____

19

±1

±1

33400 (3408)

____

Model:YSGH-01,The thickness of tempered glass:4mm-22mm Size range:2000*3000 φ216-φ1000

Product Picture of Marine Tempered glass:
| | | |
| --- | --- | --- |
| | | |
| Marine Tempered glass | Marine Tempered glass | Marine Tempered glass |